Conductor
Josef Surovík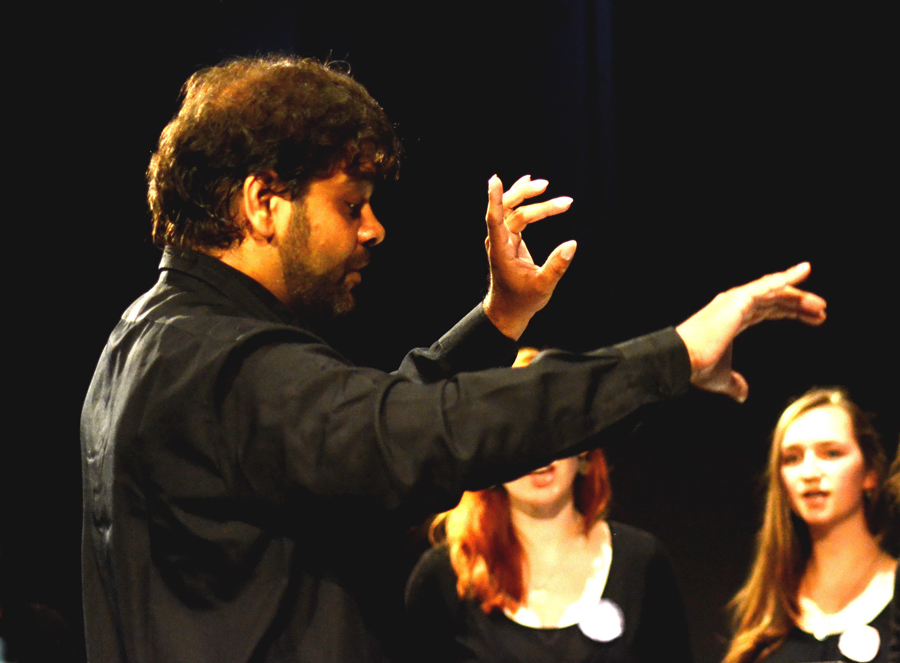 Josef Surovík (1975) is a founder and conductor of the Cantica laetitia mixed choir. He also conducts other ensembles (Cantica Zlín, Dvořák Zlín, Sonet Vsetín, Moraviachor, Tomáš Baťa University academical choir). He gained his professional education at Church Conservatory Kroměříž – subjects Church music and singing. From 1998 to 2004 he worked as a choir conductor at Bohuslav Martinů Philharmonic Orchestra, Zlín. In 1998 he founded childrens' choir Cantica Zlín. (Graduates from this choir has become members of Cantica laetitia). He has gained many prizes at Czech and international competitions with his choirs. He's a lecturer of conducting courses and a member of juries in many choir singing competitions.
He actively participated at these courses:
AMU Praha:

organ courses - lecturers Martin Sander, Susan Landale | conducting courses - lecturer Helmut Frank

Choirmaster fellowships at Hochschule der Musik Dresden:

 rendition of cantatas of Johann Sebastian Bach - lecturer Helmut Rilling | conducting of vocal-instrumental works based on the period of High Romanticism - lecturer prof. Helmuth Rademann
In 2009 Josef Surovík was awarded the National Prize choirmaster-junior by Czech choirs Union. In 2012 he gained a Special Prize for Exemplary Work with the Youth Choir at FSU Jihlava. One of his latest projects is the Children's Opera Zlín (founded in 2011) with that he has performed Benjamin Britten's opera Little Sweep, Václav Trojan's Broučci and Jiří Teml's musical Čert a Káči. Josef Surovík is a member of expert committees Nipos-Artama for children and secondary schools' choirs. In September 2014 Josef Surovík was awarded by Zlín Mayor Prize for conductor's work and excellent results he has achieved during recent 10 years with Cantica laetitia.